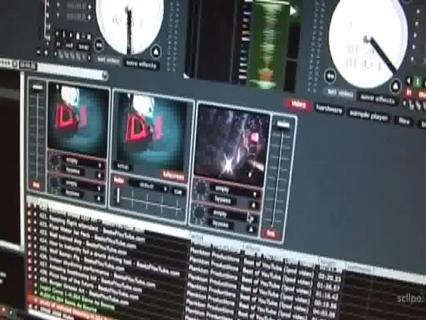 We are the premier promotional digital music pool for the Pacific Northwest area and have been proudly serving the DJ community continuously since December 1977. We promote styles of uptempo club music...from house to techno and everything in-between. There are a lot of digital pools on the internet that only offer MP3s, but we stand behind the quality of our tracks as some of the best in the industry. Don't forget, a good music pool is not merely a distribution method, it should represent the local DJ community itself and being able to pass along the knowledge as well as teach them all that we have learned. If you need the latest music, select the Application link to the left for more information. If you would like to promote your music with us or have questions, just use the Contact Info link for more information. We are honestly in this for the music; we are the only non-profit music pool in the USA. We support indie labels as well as majors...all projects equally! Nominated for "Best Record Pool" at the 21st Annual International Dance Music Awards; Winter Music Conference 2006. Celebrating our 34th year in music promotion.
---
NEW ADDRESS!
Our Industry call day is every Friday 3 to 6 PM Pacific Time. We are open for member pickup by appointment by appointment (yes, even late!). Our telephone number is 206-440-9780. As the only non-profit association for music promotion on the USA, our budget is limited so please call during the above times and days as we cannot always return every call as promptly as we'd like. NO fax, that's so 1990s! Our NEW physical address is 14535 Bothell Way NE #18, Shoreline WA. 98155. (Directly north of Seattle.) Need to contact us fast? Email me at

---
NEWS: we are now dance music only.
We no longer are taking urban hip hop projects as we do not have the membership to honestly represent the projects the way we should. While we still believe in the power of a pool to promote music at street level in the nightclubs, the realities of the changes in the music industry and DJs have changed our position. If you have any questions, feel free to contact me anytime. Also, ask us about our new lower monthly dues rates! Also ask us about special rates if you would like to get an entire year's worth of music at a reduced rate.
---
DJS: do you need the latest in digital dance music? WE NEED YOU!
We are now accepting applications for summer 2013! We only ask that you be performing in some aspect as far as getting the music in front of the people. Ask for an application by email at the address above. DON'T FORGET TO ASK ABOUT OUR SPECIAL PRICES ON GETTING AN ENTIRE YEAR'S BACKLOG OF DANCE MUSIC!
---
Also at http://www.myspace.com/nwdma
© 2013 Northwest Dance Music Association. All Rights Reserved